30th Surajkund International Crafts Mela started at Faridabad
Posted by

Date

02/02/2016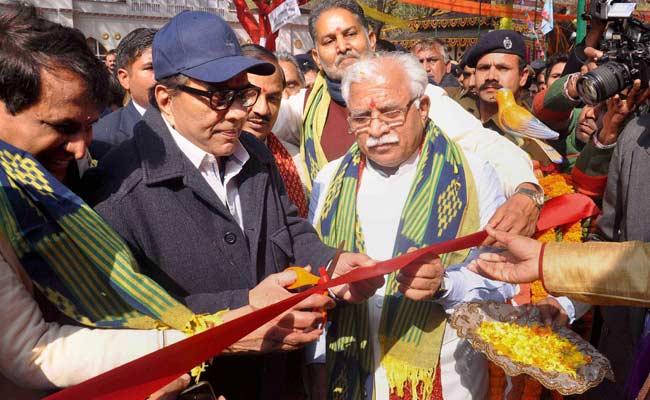 The 30th edition of the Surajkund International Crafts Mela began at Surajkund in Faridabad, Haryana on 1 February 2016. The event that will continue till 15 February 2016 was inaugurated by Haryana Chief Minister Manohar Lal Khattar.
Telangana was selected as the Theme State and will showcase its unique culture and rich heritage and about 300 artistes from the state will perform different folk arts.
Surajkund International Crafts Mela
The first edition of the Surajkund Crafts Mela was hosted in 1987. The Mela is organized by the Surajkund Mela Authority and Haryana Tourism in collaboration with Union Ministries of Tourism, Textiles, Culture and External Affairs.
Traditional craftsmen (artists, painters, weavers and sculptors) from all parts of the country participate in this annual mela and showcase some of the most exquisite handlooms and handicrafts of India and culture. Handmade fabrics soaked in ethnic colours make an eye catching display for the visitors.
Every year a theme State and a Partner Nation is chosen. Theme State is chosen with a view to promote and focus the art, craft and cuisine of the theme State whereas Partner Nation is chosen to showcases the best of that nation's art, culture, traditions and heritage.
For the first time in 2009, Egypt became the Focus Nation and the idea of introducing a country/nation as a Partner Nation was mooted. Thailand was introduced as the first Partner Nation during the 26th Surajkund Crafts Mela 2012.